Aesthetic Everything® Honors the 2014 Top Doctors in Aesthetics and the 2014 Top 10 Aesthetic Companies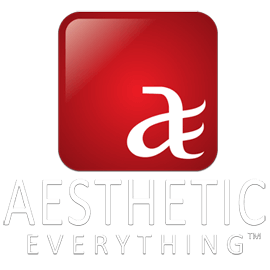 (PRWeb.com) - Los Angeles, CA - December 10, 2014 -- Aesthetic Everything®, the only online social networking platform for the global aesthetic industry, presents the 2014 Top 10 Aesthetic doctors, companies, medical spas, estheticians, skin care companies and aesthetic executives in America. This honor recognizes the expertise of the finest professionals and companies in the aesthetic industry, as well as companies that made an outstanding contribution to the aesthetic community.
The Top 10 Aesthetic doctors and their charitable contributions for 2014 are as follows:
1. W. Grant Stevens, M.D., F.A.C.S. - Marina Del Rey, CA - Grant Stevens, M.D., FACS is the recipient of the Just Like My Child Foundation's 2014 Humanitarian Award. The Foundation's mission is to empower vulnerable adolescent girls by enabling them to create healthy, self-sustaining families who prosper without further aid.
2. Michelle A. Spring, M.D., F.A.C.S.- Marina Del Rey, CA - Prior to joining the team at Marina Plastic Surgery, Dr. Michelle Spring traveled for one year to Bangladesh, Bolivia, China, Ecuador, India, Peru, Taiwan and Vietnam, where she used her surgical skills and compassion to provide humanitarian relief as an Interplast Webster Fellow. She provided free reconstructive plastic surgery for children and adults with cleft palates, cleft lips, disfiguring burns and hand deformities.
3. Mark N. Berkowitz, M.D.- Sterling Heights, MI - Dr. Mark Berkowitz supports Athletes Adopting Families, Stephen Tulloch foundation (Detroit Lions), Kadima and Matthew Bittker Foundation.
4. Malcolm A. Lesavoy M.D., F.A.C.S. - Encino, CA - Dr. Lesavoy's involvement with charitable organizations includes Interplast and Operation Smile. Both organizations provide surgical reconstruction in third world countries for babies and children that are born with or have acquired birth defects (cleft lip or palate) or traumatic injuries due to burns and trauma.
5. Michael C. Edwards, M.D., F.A.C.S.- Las Vegas, NV - Dr. Michael Edwards donates regularly to the Wounded Warriors and the local food bank 3 Square. His public service also includes being President of the Clark County Medical Society.
6. Michael N. Desvigne, M.D., C.W.S., F.A.C.S., F.A.A.C.W.S. - Chandler, AZ – Dr. Desvigne's charitable work includes working at Duncan Hospital, in Raxaul, India teaching and educating physicians on advanced wound care and surgical reconstruction. He traveled to Haiti post-earthquake to work in local field hospital where he performed traumatic reconstructive surgery as well as advanced wound care, complex hand surgery, tumor resection, and burn treatment.
7. John A. Grossman, M.D.- Beverly Hills, CA
8. Frank Agullo, M.D., F.A.C.S. – El Paso, TX - Dr. Agullo and Dr. Palladino feel honored and blessed to be able to participate on yearly pro-bono missions with Smile Network International. The reconstructive field of Plastic Surgery is immensely rewarding to them, especially in these cases, where they make an everlasting and life altering difference in a child's life who otherwise would probably be unable to seek surgical correction for his/her cleft lip and palate. Dr. Agullo and Dr. Palladino dedicate their time and effort once a year to offer their surgical expertise to under-served communities all around the world, including Peru, Honduras Vietnam and Mexico. Both Dr. Agullo and Dr. Palladino look forward to offering their continued support to Smile Network International and transforming the lives of over 50 patients on each mission, and feel thankful for such an enriching opportunity.
9. Humberto Palladino, M.D., F.A.C.S. – El Paso, TX
10. Ben Childers, M.D., F.A.C.S. – Riverside, CA - Dr. Ben Childers donated over $10k to the Claremont Club Art of Giving event to raise funds for living beyond Cancer and hosted an event for BRA Day (National Breast Reconstruction Awareness Day) and raised $3200 for BRA Day.
The top 10 Aesthetic companies for 2014 are as follows:
1. Zeltiq, CoolSculpting
2. MiraDry, Miramar
3. NeoGraft
4. Aesthetic BluePrint
5. Sientra
6. Allergan
7. Merz
8. Galderma
9. NKP Medical
10. ThermiRX
The top 10 Medical Spas of 2014 are as follows
2. Southwest Plastic Surgery Medical Spa
3. Glo MedSpa
4. Bellissimo Medical Aesthetics
5. Facial Aesthetics
6. SkinRx & Body Wellness
7. Dermatique Laser and Skin
8. FreshSkin
9. Renewal Skin Spa
10. Envy Skin Clinic
The top 10 Estheticians of 2014 are as follows:
1. Angela Bravo OC Skin Secrets ocskin.net
2. Olga Lucero freyaslair.com
3. Amanda Oliver St. Louis Skin Solutions stlouisskin.com
4. Mindi Mills-Kimrey Duke Aesthetic Center, Durham, NC
5. Collette Balbero Museum Spa & Specialists in Plastic Surgery in Raleigh, NC
6. Laura Meacham Goldsboro Skin Center in Goldsboro, NC
7. Alexa Jeppi advancedplasticsurgery.com
8. Karla Keene ClarityRx Skin Wellness Boutique, Newport Beach, CA clarityclinicalskincare.com
The top 10 Skin Care lines of 2014 are as follows:
1. Chella, Chella Brow Bar Chella.com ChellaBrowBar.com
2. Clarity Clinical Skincare clarityclinicalskincare.com
3. Renewable Beauty Renewable-Beauty.com
4. M. Steves results-driven, natural anti-aging skincare msteves.com
5. American Laser Skincare
6. Dermaesthetics
7. Bonblissbeauty bonblissbeauty.com dermaestheticsusa.com
8. Dominaskincare md.dominaskincare.com
9. Elorum, Doramax
10. Pocketderm pocketderm.com doramax.com
The top Aesthetic Executives of 2014 are as follows:
1. Chris Kraneiss VP of International Affairs, ZO Skin Health Inc.
2. Curtis A. Cluff Chief Executive Officer, Envy Medical, Inc.
3. Stephanie Evans National Sales Director and Trainer, DemaPur Skincare, Biophora
4. Rodney C. Fetaya Founder & CEO, Dermarose Skin Revitalized Founder & DermaroseSkincare.com
5. Lisa Champlain Day Vice President, Ocis Biotechnology
6. Desirée Tooson Practice Development Manager, ZELTIQ Los Angeles coolsculpting.com
7. Stacy Fleury Practice Development Manager, ZELTIQ Michigan
8. Robert Rullo Founder, CEO continuED Medical LLC
9. James Kone Jr. Vice President Strategic Business Development | US & International, mybody
10. Jennifer Denman Territory Manager, Surgical Specialties/QUILL Southern California