Can This Breakthrough Laser Treatment Really Give You the Best Skin of Your Life?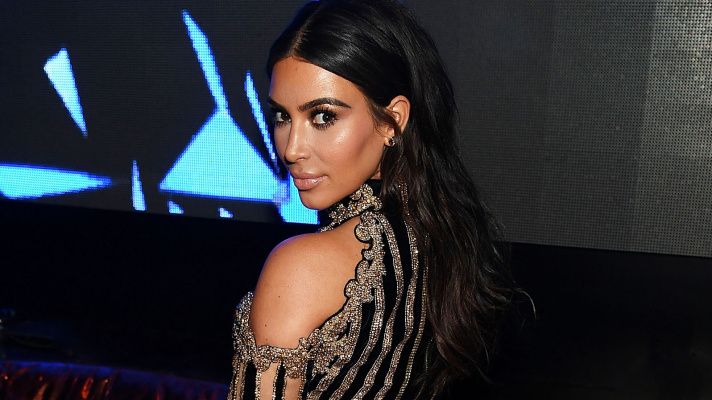 Our mothers weren't so lucky: Our generation will totally sidestep face lifts, thanks largely to preventative care with laser treatments. So when we heard dermatologist Harold Lancer talk about a new secret weapon for prepping his celeb clients for awards season this year, our ears perked up. (He's treated famous faces such as Scarlett Johansson, Beyoncé, Kim Kardashian and the enviably baby-faced Ryan Seacrest.) But when we found multiple derms and cosmetic surgeons gushing over the same new treatment at a recent facial plastic surgery conference, we had to know more, stat.
The angel-skin-making device is aptly named Halo, a breakthrough laser treatment that combines two types of lasers to create major results with minimal downtime.
Halo is a big deal because it's the first fractionated laser that uses both ablative and nonablative technology. (Stick with us — these words are important to know if you're going to try a laser treatment. Like, ever.) The ablative laser does what Dr. Grant Stevens, plastic surgeon and director of the USC Division of Aesthetic Surgery, equates to aerating a lawn. It targets teeny pathways in the skin, leaving the area around it unscathed. Meanwhile, the nonablative laser drills little thermal injuries into the skin, which trigger collagen and elastin production—the stuff that minimizes burgeoning wrinkles.
"The Halo is better than either one alone," says Stevens. "And it's better for the patient in terms of recovery." You see, older technologies such as C02 lasers and Fraxel would require five or more days of serious healing time punctuated by a sometimes-bloody, raw-meat–like face (oh, the glamour!). By contrast, just a few days of healing time are needed for Halo, if that.
But what about results? By targeting the epidermis and dermis, the hybrid laser can minimize the appearance of pore size, help correct sun damage, cut down on brown spots, and even skin texture and tone. Halo can be done on most skin tones, though treating darker skin requires meticulous skin prep with derm-directed product usage and a lighter foot on the pedal when driving the machine. The treatment can resurface about 25 to 30 percent of the skin, whereas a more gentle laser, such as Clear and Brilliant, resurfaces a modest 5 percent.
When we visited Dr. Steven's office, he admitted to having gotten the treatment just a week before. "I had Halo done on me a week ago. I'm a surfer and had brown spots and sun damage — and it's all gone," he said. "I had no downtime to speak of. I didn't take a day off. I looked a little spotty but not raw."
We were excited about the idea of rejuvenating our skin without having to take more drastic measures. Plus, Stevens likes the treatment for gals in their 20s and 30s who are serious about preventative aging — his celebrity clientele have begun to work the treatment into their own regimens when in between shoots.
Halo Laser Treatment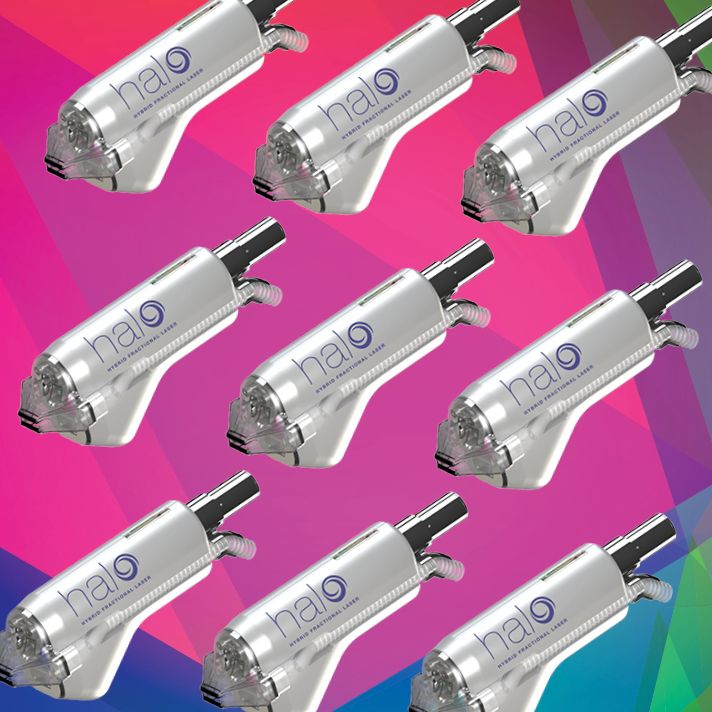 Getty/STYLECASTER
I couldn't wait to get in that chair. But first: numbing cream (applied to the face to make the treatment less painful). More than 40 minutes later, it was procedure time. Clinical nurse practitioner and laser specialist Jennifer Tinelli led me into a treatment room and asked about my lifestyle. How much was I in the sun? (Daily for hikes.) Could I afford a few days of downtime? (Sure!) And will I knock off those sun-drenched excursions for a few days? (Err, OK!).
What followed, I wasn't quite prepared for. The pulsing laser hurt. (I'm told my skin deeply reddened with the numbing cream—something that isn't normal and could've contributed to the pain factor.) As I winced and gripped the sides of the table for dear life at every zap, I had to remind myself: A little pain is OK as long as the benefits pay off. Still, it hurt.
When the treatment was over 20 minutes later, my face pulsed with extreme heat. Tinelli gave me a wand that pumped cold air—and I couldn't move it across my face fast enough. This desperation to cool a fiery-feeling face lasted another 40 minutes. Tinelli gave me a cold compress for my face and an Rx for steroids to help with any inflammation that might occur.
And it occurred. That night, as I tried to fall asleep, my face throbbed in pain. It hurt too much to actually drift off into REM. The next morning, the pain had subsided, but my eye sockets were freakishly recessed due to skin swelling around them. I dutifully took the steroids and applied cotton cloths soaked in vinegar water — aimed at loosening exfoliating skin — also as directed. Sounds horrifying, I know, but it got better from there. Below, a little timeline of my road to recovery and bright, happy skin:
Two days after treatment
Face started to feel itchy, which meant it was starting to heal. Though my complexion was a bit puffy and red, it wasn't so bad that I was afraid to go out in public. Headed out for lunch — and used an umbrella to shield me from the sun, since my skin was too sensitive for SPF.
Three days after treatment
The swelling was gone — except for around the eyes, where I had asked Tinelli to focus treatment. (What can I say, I really don't want crow's feet). My skin started to look brown, thanks to balled-up dead skin cells that were exfoliating away. I continued with the vinegar soaks to lift the sloughing skin and reintroduced a skin-care regimen, namely cleansing my face with the super-gentle Naturopathica Chamomile Cleansing Milk. I think Tinelli wanted me cleansing a bit earlier, but my face was so sensitive, I felt best just to leave it alone. I also started applying a non-occlusive healing moisturizer, SkinClinical Extreme Healing Daily Treatment, which cosmetic surgeon Dr. Harry Glassman made specifically for post laser scarred, and wounded skin. It doesn't sting my face, which makes me very happy.
Four days after treatment
The inflammation around my eyes is totally gone. My skin is starting to peel and flake off a little, and is looking more even. It's hard not to pick or scratch, but I think of the beautiful outcome I might have if I restrain, and that's enough to keep me from touching my face. I keep at it with the gentle cleansing and hydration. For times when I'm exposed to sun, I apply Dermaflage ScarScreen, a chemical-free sunscreen with a high percentage of mineral actives; the stuff is made to protect scarred skin and does a great job of covering my face without making it feel greasy or look chalky.
Five days after treatment
Finally, I can start enjoying the fruits of my (and Tinelli's) labor. My complexion is clear and evenly toned. After a month, I notice my skin pop and glow more. My once-oily skin is more balanced, and I'm not at all missing the monthly zit or three that used to appear like clockwork. What's more, Tinelli tells me I can expect deeper collagen stimulation to happen for up to six months.
So was it all worth it? Tinelli notes that the treatment could have been done less rigorously, but payoff would have suffered. "This is an expensive treatment—$1,500 for one and $2,500 for two," she says. "Unless budget isn't a concern, we want to give you the best results for your dollar. I would encourage those who work nine-to-five jobs to get the treatment done on a Friday and to lay low over the weekend. That should allow you to get the best results and schedule a little downtime, if needed."
And I have to agree. Sure, the treatment was uncomfortable, but I'm experiencing the best skin of my life, so for me, it's worth it. And unlike more mellow laser treatments, a whole cluster of five treatments isn't needed. Two Halo treatments done in the first year is more than enough to brighten skin and maximize preventative aging.
Bottom line? I'm deeply considering investing in another treatment. Only this time, I'll better plan for the downtime that lies ahead.
Read the full article on Stylecaster.com by: Erika Stalder.