International Traveling Professor Dr. Grant Stevens to Speak at Global Aesthetics Conference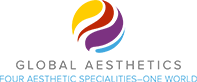 Marina del Rey, CA – October 21, 2015 -- Grant Stevens, M.D., FACS, a board certified plastic surgeon, founder and medical director of Marina Plastic Surgery in Marina del Rey, CA, and an international traveling professor, is a member of the faculty at the 1st Global Aesthetics Conference, October 28 – November 1, 2015, at Lowes Miami Beach. This multi-specialty meeting is the first of its type and includes a world renowned faculty from both the US and abroad. Multiple sessions and tracks provide more than 40 hours of CME as well as simultaneous translation to Portuguese and Spanish.
Dr. Stevens is a featured speaker on a variety of topics, including:
Preventing Complications with Breast Implants
Non-Invasive Facial Lifting and Tightening (Ultherapy)
Non-Surgical Breast Lift with Ultrasound and Treatment of Cellulite with New FDA Approved Device
Cosmetic Practice Pearls
In addition, he is a panelists for the following topics:
Non-Invasive Skin Tightening and Fat Reduction - Separating Myth from Reality
Live Audience Website Makeovers
Technology for Today and Tomorrow
From My Practice to Yours – Take Home Pearls to Consider
Dr. Stevens is the Chairman of the USC-Marina Aesthetic Surgery Fellowship and the Director of the USC Division of Aesthetic Surgery. He is a Clinical Professor of Surgery at the USC Keck School of Medicine, Division of Plastic Surgery. He is a board certified Diplomate of the American Board of Plastic Surgery, a Fellow of the American College of Surgeons and the International College of Surgeons. Dr. Stevens is on the Board of Directors of the American Society of Aesthetic Plastic Surgery and the International Society of Aesthetic Plastic Surgery where he serves as one of the International Traveling Professors.
For more information, like Marina Plastic Surgery on Facebook; sign up for Dr. Stevens' blog www.BeautyByStevens.com and follow on Twitter @DrGrantStevens.