Marina ManLand Offers Exclusive Age-Defying Experiences for Men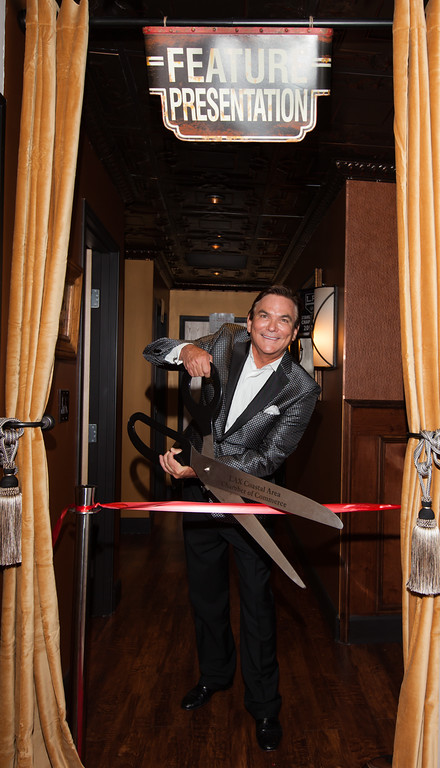 Marina Plastic Surgery Founder Dr. Grant Stevens Launches Medical Man Cave That Evokes Cross Between Sports Bar And Smoking Lounge
Marina del Rey, CA – November 17, 2014 -- Forward thinking doctor Grant Stevens, MD, FACS, a board certified plastic surgeon and founder of Marina Plastic Surgery in Marina del Rey, CA, cut the ribbon officially opening Marina ManLand, the first facility of its kind to bridge the gap between conservative noninvasive cosmetic treatments and plastic surgery.
"The idea came to me because I was seeing more male clients than females for the fat reducing procedure called CoolSculpting. Men told me that they wanted less hair on their backs and more hair on their heads, which led to the development of this exclusively male medical spa," said Dr. Stevens.
The "just for men" location features an atmosphere that evokes a cross between a sports bar and a smoking lounge. Leather chairs and flat screen televisions, even in the bathroom, signify a relaxing atmosphere. Male clients use a separate entrance and exit, with a private reception area.
Marina ManLand offers injectables like "Bro"tox, high speed laser hair removal in the Bear's Lair and painless NeoGraft hair replacement in the Lion's Den. Custom medical facials in the Dog House offer soothing relaxation to help take the edge off a busy work day. Guys who sweat too much can trade in their wet, odorous pits with two simple miraDry treatments.
The most unusual aspect of Marina ManLand, besides being geared just for guys, is that Dr. Stevens is available at all times for consultations, recommendations and hands on involvement. "Marina ManLand's highly trained and skilled staff of physician assistants and aestheticians provides integrated medical and aesthetic services to men of all ages and skin types," Dr. Stevens said.
For more information or to book an appointment, call 877-298-9915, or visit Marina Plastic Surgery; like Marina Plastic Surgery on Facebook; and follow on Twitter @DrGrantStevens.