Marina Plastic Surgery Largest CoolSculpting® Center in the World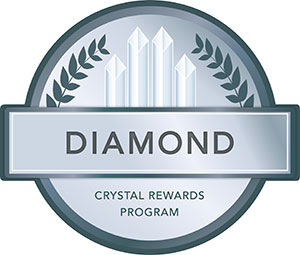 Earns Highest "Diamond" Level in Crystal Rewards Program
Marina Del Rey, CA – June 2, 2014 – Marina Plastic Surgery, Marina del Rey, CA, today was recognized as the world leader in the FDA-cleared CoolSculpting procedure designed to non-surgically reduce unwanted fat through freezing. The medical practice qualified as a Diamond Crystal Practice, which is the highest level in Crystal Rewards®, a multi-tiered customer rewards program recognizing the most successful practices within the elite network of CoolSculpting Centers.
"As one of the first practices to offer the CoolSculpting procedure, it is rewarding to now see Marina Plastic Surgery emerge as our most successful CoolSculpting Center. This is a direct result of the vision of Marina Plastic Surgery's founder Dr. Grant Stevens, who early on recognized the potential for the procedure to revolutionize the non-invasive fat reduction category. We are privileged to have his support and partnership," said Keith Sullivan, Senior Vice President of Worldwide Sales, Marketing and Clinical, ZELTIQ.
"We are delighted to be honored for our CoolSculpting practice," said Grant Stevens, MD, FACS, medical director of Marina Plastic Surgery. "Our office has seven CoolSculpting systems, the most of any practice, so we can meet the ever-growing patient demand for this procedure.
"Both men and women are lining up to have CoolSculpting which works to reduce fat bulges on stomachs, flanks and was recently approved for thighs," Dr. Stevens said. The CoolSculpting procedure, which is a non-surgical procedure with no downtime, was developed by Harvard scientists and is based on the science of Cryolipolysis®, a process demonstrating that when fat cells are exposed to extreme cold, they die and are eliminated naturally from the body. Fat cells treated and eliminated by the procedure are gone for good, and patients can expect long-lasting results.
Marina Plastic Surgery offers both surgical and non-surgical body-contouring procedures. The surgeons and staff are known for customizing each treatment plan to address the individual patient's concerns and desired outcome. For more information and to view before and after photos, visit Marina Plastic Surgery; like Marina Plastic Surgery on Facebook; and follow on Twitter @DrGrantStevens.