Dr. Grant Stevens Interviewed for PSC "Lifestyles" Magazine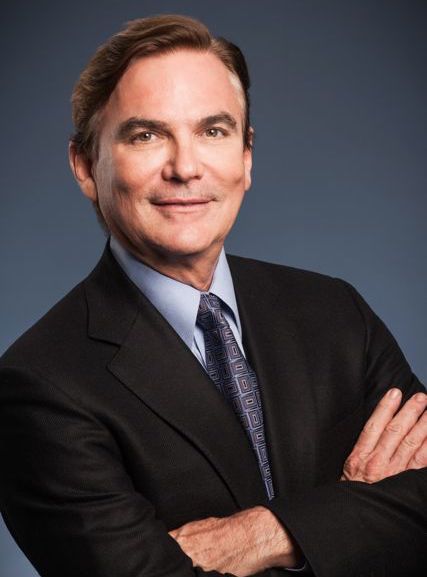 Dr. Grant Stevens, an invited member and medical correspondent of The Plastic Surgery Channel, recently appeared in "Lifestyles" magazine to discuss the CoolSculpting body contouring technique and his Marina ManLand office.
Behind The Scenes
In the past 29 Years, Dr. Stevens has treated patients from all 50 states.
Dr. Stevens has performed surgery all over the United States and in 63 foreign countries.
His practice uses 17 CoolSculpting® machines to freeze the fat!
Grant Stevens, MD
Dr. Grant Stevens is a board certified Los Angeles plastic surgeon and the medical director of Marina Plastic Surgery, serving the needs of Long Beach, Pasadena, and Beverly Hills plastic surgery patients. He specializes in cosmetic plastic surgery and has been named one of America's best physicians in the "Guide to Top Doctors." Dr. Stevens was also nominated by his colleagues as one of the best plastic surgeons in America, appearing in Castle Connolly's "Top Doctor Guide."
He remains an active member at Marina Del Rey Hospital where he is past chairman of the Department of Surgery, past chairman of the Liposuction Committee and past co-director of the Breast Center. He is also on staff at St. John's Medical Center and the Marina. Outpatient Surgery Center.
Dr. Stevens is a clinical professor of surgery at the University of Southern California Division of Plastic & Reconstructive Surgery. He is also the director of the USC — Marina Del Rey Aesthetic Surgery Fellowship and the co-director of the USC Aesthetic Surgery Division.
Dr. Stevens graduated with honors from Washington University Medical School in St. Louis where he was awarded the Senior Prize in Surgery. He completed his general surgery training at Harbor UCLA Medical Center, then returned to Washington University-Barnes Hospital where he completed a Fellowship in Plastic and Reconstructive Surgery. He is a board certified diplomate of The American Board of Plastic Surgery and a Fellow of The American College of Surgeons and The International College of Surgeons. He was appointed by the governor to The Medical Board of California Medical Quality Review Board, and is on the Plastic Surgery Faculty at UCLA as well as USC. Dr. Stevens has been an invited Visiting Professor at Loma Linda University, The University of Switzerland, The University of Southern California, Tulane University, Louisiana State University, and The University of Texas Medical Branch at Galveston.
CHILL OUT, FAT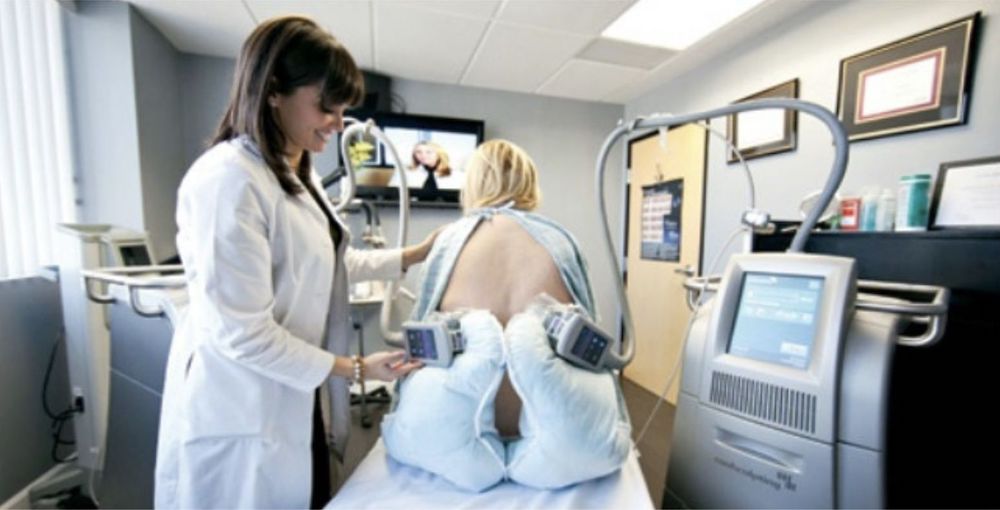 When it comes to "putting fat on ice" — look to Dr. Grant Stevens, a board certified plastic surgeon in Los Angeles. An industry leader in CoolSculpting® technology, his practice uses seventeen CoolSculpting machines. Why so many? The answer is simple, "We get results with our machines," says Dr. Stevens. "It's well worth the investment to have this technology because the demand is here to stay and our patients love the outcome."
CANDIDATES
So you've been working out, dieting and leading a healthy lifestyle, but those stubborn pockets of fat just won't go away. Dr. Stevens would like to introduce you to CoolSculpting by Zeltiq. This technique doesn't require surgery and can be performed during your lunch break.
FREEZING FAT
CoolSculpting is a patented method also known as Cryolipolysist which uses carefully controlled cooling to eliminate fat cells. No knife or needle is used. It is currently approved to treat fat in the tummy, thighs and love handles. Patients feel a vacuuming as the fat is suctioned into the device and then a cooling sensation. The device freezes fat cells, a portion of which then die and are absorbed naturally by the body. This reduces the thickness of the fat layer in the treated areas.
It can take six to twelve weeks to see the final results from one treatment. Each area can be treated multiple times; dramatic results can often be obtained with multiple treatments. Nearly two million CoolSculpting treatments have been performed worldwide to date.
SKIN TIGHTENING
CoolSculpting may also thicken the skin, making it appear tighter. Cryodermadstringo is the scientific term for skin tightening following CoolSculpting treatments. It is currently being studied to determine exactly how much firmness a patient can expect. "In one female patient, the large fat volume loss did not result in skin laxity. Instead, four months after treatment, the tightened skin adhered well to her new body contours. Pronounced skin folds, evident in pretreatment photos, were no longer visible post-treatment," says Dr. Stevens. "At this point, it's unknown how predictable the skin-tightening results are and how other factors, such as patient age, skin condition, number of cryolipolysis cycles, and duration after treatment, may affect the resultant skin tightening."
The best way to find out if you are a good candidate for a CoolSculpting procedure is to seek the advice of a board certified plastic surgeon.
MEDICAL SPAS MADE JUST FOR MEN
"Where a Man can Feel Good about Looking GreatTM" is a slogan that's been trademarked at a spa in Marina del Rey, California. ManLand is an environment / where men can have surgical and non-surgical procedures in a place designed especially for them.
THE WAVE OF THE FUTURE?
"Men have a renewed interest in looking great and staying young," says Dr. Grant Stevens, a board certified Plastic Surgeon and the marketing master behind the new concept. Male plastic surgery is a booming market that shows men do care about how they look, not just in the aesthetic sense but in order to compete in the job market as well.
The idea of only women undergoing plastic surgery is no longer the norm. Recent statistics from the American Society of Aesthetic Plastic Surgery show male plastic surgery rates are up 43% over a five-year period.
Seeing the growing trend, Dr. Stevens set out to design the perfect atmosphere just for men. He began by interviewing hundreds of men in his busy plastic surgery office and discovered exactly what they like and what they don't like. "It's like a cigar lounge meets a sports bar," says Stevens. Even the restrooms are specially designed for men, complete with TV monitors showcasing Sports Illustrated' swimsuit models and urinals in the bathrooms. "Now what kind of man wouldn't like that!" laughs Stevens.
Stevens has torn down the walls of what was once a female dominated arena of beauty and aesthetics, and turned it into a space comfortable for men. When you walk in you'll find leather chairs (no couches, men hate couches), fake buffalo heads, flat screen TV's playing ESPN®, even a special manly scent that's piped in through the air ducts. Everything needed to make what many refer to as a perfect man cave. "There's not a drop of estrogen in here. It's not intended to be girl-unfriendly, it's just intended to be male-friendly," says Stevens. When guys first come to the office, they may be a little self-conscious at first. But, Stevens says once they're in the waiting room and see three or four other guys sitting around, they loosen up and pretty soon they are talking and joking around. It's a place where men can kick back and not be concerned about who might see or judge them. "This is why they keep coming back," says Stevens, "they're comfortable."
"Where a Man can Feel Good about Looking Great"
WHERE A MAN CAN LOOK LIKE A MAN
Stevens says men want to look natural, not overdone. "They want to look like a man!" Marina ManLand offers many procedures that appeal to men. Some of the most popular treatments are CoolSculpting® to freeze away fat, miraDry® to get rid of smelly armpits, NeoGraft® to restore hair loss, and of course "Bro-tox" (Botox®) to remove manly wrinkles. Men leave ManLand feeling comfortable and confident that they are looking their best.
An Interview with Grant Stevens, MD by THE Plastic Surgery Channel