The Latest on Anti-Aging Skincare Procedures – With Dr. Grant Stevens
By Carol Doyel
Recently I was granted the opportunity to speak with Dr. Grant Stevens, Founder and Medical Director of Marina Plastic Surgery, a greater Los Angeles plastic surgery practice that focuses on the latest in skin care technologies, treatments and procedures. As it says on his profile on the online Smart Beauty Guide, "Dr. Stevens devotes himself to the development of sound new approaches to plastic surgery and to the refinement of existing standard procedures with one goal in mind: a beautiful, natural look for every patient."
You can immediately tell that this is a physician who cares for those he comes into contact with. Before we discussed the latest and greatest on skin care and his practice as a plastic surgeon, I had a chance to chat with Dr. Stevens and found his casual and friendly demeanor refreshing. I imagine his "bedside manners" must be a hit with his patients given the way he made me feel so comfortable.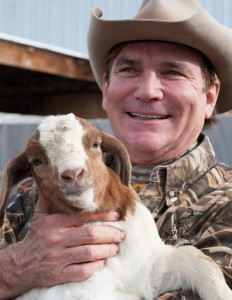 After learning about his love for the great outdoors and how he splits his time between his personal life and practice in Marina Del Rey, California and a ranch in Idaho, it made sense that he was able to forego medical jargon and speak directly of what he's passionate about. It was obvious within minutes of talking with Dr. Stevens that he loves what he does, and has an ardent positive regard for both his practice and his patients.
As a man who comes from a family of entrepreneurs, he also has an appreciation for business and understands the importance of happy, satisfied customers and a thriving practice, both of which he has achieved successfully. Furthermore, he is known for his prowess as a surgical innovator, having founded one of the country's first med spas (Marina MedSpa) and developed a therapeutic approach called "Technology of Beauty".
We talked about several of the reasons people come in to see him or seek professional skincare treatments and cosmetic procedures. He said, "The main reason people come to me is to look better, to look as good as they feel."
Today it seems that society has come to hold the expectation that individuals who are highly visible and successful should look good, especially people in media. As we age we have to compete with younger people and Dr. Stevens stated that "people make snap judgments" to a person's appearance; it's an inevitable human reaction.
With the knowledge and technology we have today in skincare and medical procedures we're able to both retain and regain our youthful appearance for much longer than our parents or grandparents were able to. In the days of our grandparents, it was rare to know someone who might have undergone cosmetic surgery; it was mainly an industry for the social elite, movie stars and accident patients. But times have changed, when asked what age Dr. Stevens suggests women begin using skincare or anti-aging procedures, his reply was that waiting until our 50-60s is passé, "you need to start with basics in your 20-30s." Maybe use some Botox earlier on rather than waiting until it takes more work and money.
He suggested starting with the basics to preserve and reverse aging – a daily skin care regimen that includes using a toner is important. Retin A, alpha and beta hydroxides, monthly facials, hydro facial, and microdermabrasion are all excellent parts to a successful regimen. He also suggested the common recommendation to always use sunscreen when spending time outdoors, specifically a quality sunscreen product that will not irritate your skin or be easily wiped off, leaving you exposed. For all the good the sun does for us, unprotected overexposure can rapidly age one's skin.
Supplemental anti-aging practices are useful, but unless you also pay attention to what you put in your body, they will have limited effects. Dr. Stevens personally juices and emphasized the importance of maintaining balanced good nutrition, eating your fruits and vegies are an important factor for having healthy skin. Without the proper nutrients, your body will not function at an optimal level. And, of course, genes are a large factor, but there are things we can do to improve upon the canvas that we have to work with without needing to resort to drastic or invasive measures.
Indeed, people will often opt for non-surgical options such as collagen, according to Dr. Grant. He also pointed out that two-thirds of the people seeking skin care treatments are interested in less invasive procedures, which he referred to as "non-surgical optimization." You would be surprised at how powerful such techniques are and how much can be accomplished without having to go under the knife.
Dr. Stevens created the concept and phrase "Beauty for life and patients for life," referring to how the pursuit of maintaining a healthy appearance requires a dedication to taking action against aging factors. He went on to say that "we want to look the best we can," which he referred to as "smart beauty". If healthy skin is something that you desire, you have to be prepared to make an effort on all fronts in order to achieve your goals.
One of his favorite services and one that he personally has used is "Visia". It takes a picture of your face and can compare your face to other people in your demographic and generate a score and suggests a specific treatment plan to improve your score. Such a service allows individuals to save time and money by using the treatments and regimens that are optimal for that person. People are unique, thus it makes sense that different people require different approaches to retaining healthy skin. Furthermore, Dr. Stevens commented on the fact that it allows you to document your improvement as you follow the suggested treatment plan, giving the user the ability to see the positive progress and changes between visits.
Additional treatments include ones that use "energy-based technology" such as the Fraxel (fractioned laser) and IPL (intense pulse light) procedures. Though they have their differences, both of these techniques are efficient in addressing spotting on the skin, giving the patient a more even and rejuvenated look to their skin.
For reshaping procedures such as rhinoplasty, Dr. Stevens suggested to keep it subtle so that the nose keeps a natural look. Overdoing it, or other procedures as well, can end up leaving patients less satisfied with their appearance than they originally were. Likewise, this can apply to procedures such as blepharoplasty (surgical correction of the upper and lower eyelids), which is the most common stand-alone procedure in facial rejuvenation according to Dr. Stevens. Just keep in mind, small changes can have rather noticeable effects on your overall appearance. As long as you do not overdo such corrections, the effects can have a substantial positive outcome for your appearance.
Most of the procedures covered in our conversation were related to facial treatments, but there are many surgical options that we didn't have time to discuss. However, we did manage to cover one of the most talked about non-surgical fat reduction treatments that does not involve undergoing the scalpel: "CoolSculpting".
The CoolSculpting procedure is the only FDA-cleared, non-surgical fat reduction treatment. The brilliance of it lies in that it works by using controlled cooling on the body to eliminate stubborn fat cells that seem to resist all efforts of eliminating them through diet and exercise alone. The results are proven, noticeable, and lasting, so you can expect to look great from every angle.
Freeze away fat? At first it seems to be nothing more than a novelty treatment. But its effectiveness is clearly demonstrable. As you might suspect, it comes down to science. Knowing that fat cells freeze at warmer temperatures than surrounding tissues, physicians use CoolSculpting technology to safely deliver precisely controlled cooling to gently and effectively target the fat cells underneath the skin. The treated fat cells are crystallized (frozen) then promptly die. Over time, your body naturally eliminates them, leaving a more sculpted you.
Overall though, ours and Dr. Stevens' best advice to retain your youthful appearance is simply to take the time to care for the skin you've been given, maintain good nutritional habits and exercise, and finally, seek out a professional for advice as to what the most appropriate, cost effective treatment plan tailored to your skin and needs would be. You and your skin are unique, and what works for you might not work for others, and vice-versa.
Dr. Grant Stevens is a board-certified Los Angeles plastic surgeon and the Medical Director of Marina Plastic Surgery, serving the needs of Long Beach, Pasadena, and Beverly Hills plastic surgery patients. He specializes in cosmetic plastic surgery and has been named one of America's Best Physicians in "The Guide to Top Doctors." Dr. Stevens was nominated by his colleagues which makes this recognition especially prestigious and rewarding. He is an active member at Marina Del Rey Hospital where he is the past Chairman of the Department of Surgery, the past Chairman of the Liposuction Committee, and the past Co-Director of The Breast Center. He is also on staff at St. John's Medical Center and The Marina Outpatient Surgery Center. Dr. Stevens is a Clinical Professor of Surgery at The University of Southern California Division of Plastic & Reconstructive Surgery. He is also the Director of the USC – Marina Del Rey Aesthetic Surgery Fellowship and the Co-Director of the USC Aesthetic Surgery Division.