Men Have A Place For An About Face, Managing Age In A Competitive Job Market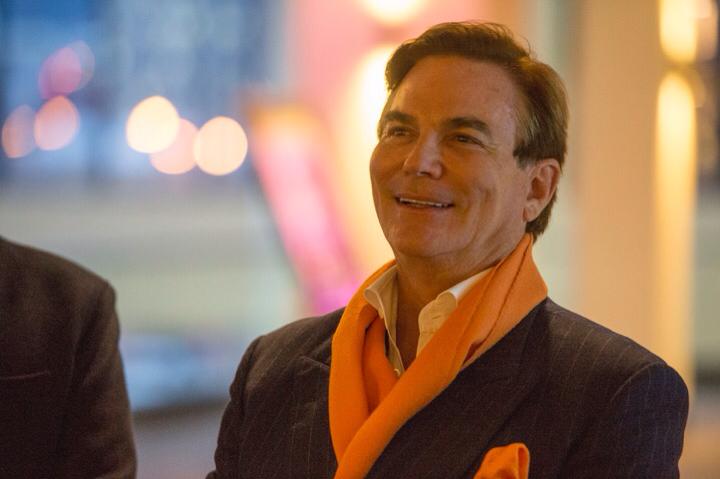 Dr. Stevens is in his early 60s, and believes aging well is the best revenge.
They say you get the face you deserve when you turn 50. But lifestyle and genetic bad hands can be reversed or mitigated with the right plan of attack, and it isn't always surgical or invasive.
Men can be just as vain as women, and rightly so as the job market tightens; the populace is aging and robust 50+ year olds are competing for relevance and their high paying jobs with fresh faced up-and-comers. Anxiety and stress over losing a job because of the perception of obsolescence or appearing not vital enough to keep pace in the company is out there, and there are ways to remedy it so that you have the advantage and are prepared to navigate the golden years of your career with style and certainly less worry.
When it comes to business or appearing on TV or film, first impressions are everything. All of us need to adhere to a committed life of good health, no smoking, moderate drinking and healthy diet, along with dedicated exercise time to keep the odds of a disease free life in our favor. You also need to appear fresh and bright rather than tired and stressed out.
Many times through no fault of our own, we can appear tired when we are not. This is where trusting your face and body to a board certified plastic surgeon can be a wise investment.
A huge misconception is that plastic surgery is something solely for women. Dr. Grant Stevens of Marina Del Rey, California realized this and thought about changing the experience based on his conversations with men in his private life who expressed their interest but were hesitant to take it any further. Dr. Stevens is one of the top plastic surgeons in the country, and found his practice to show increasing numbers of men who came to him for consults, but who felt uneasy in the traditional waiting rooms. Years ago, the idea of a "Man Land" for men who need to consult with him in a more private and certainly less traditional plastic surgery waiting room scenario crossed his mind.
These men all had the same aging fears and wanted to learn more about dermal fillers and Botox injected into the forehead, brow and his crow's feet. Many had wives who were patients and they were pleased with the results that they saw in their spouses. "I knew I had to create a different experience and office for a man to feel more comfortable in coming to me for advice and treatment," says Dr. Stevens.
Some people feel cosmetic treatments and plastic surgery are unnecessary or frivolous, but for those who have ventured and tweaked, getting minimally invasive treatments and erasing years of pre-cancerous sun damage and lines, it was a boon for pragmatic career reasons.
"Our office sees many executives, athletes and those who make their living in the media who have focused demands," says Dr. Stevens. "Like many people, they have concerns about their professional longevity." Dr. Stevens shared that many of his patients who take great care of themselves physically plan on working in to their 70s if possible.
The typical male patient has concerns about looking tired (even though they are not at all tired) and doing minor improvements that add up to a refreshed look, not surgically altered. These men, like many women, might be re-entering the dating pool or just worried about their jobs.
Concerns for men, who have a thicker dermis than women, can vary from unwanted fat deposits like love handles that are stubborn despite a workout regimen to baggy eyelids, or all over facial rejuvenation that includes Botox, chemical peels or facial fillers.
Marina ManLand is an exclusive area for gentlemen who want cosmetic treatments with an elite "man-cave" touch. With an atmosphere that evokes something between a sports bar and a smoking lounge, Marina Man Land bucks the carpet or tile for dark hardwood floors and wood paneling. There aren't any sofas, but there are plenty of leather chairs and flatscreen televisions. Even the bathrooms have flatscreens. Dr. Stevens appointed his new Marina ManLand offices with leather and tasteful masculine decorative touches so the guys coming to him don't feel like they're in a woman's powder room. So far the reception by his existing patients has been overwhelming and positive.
In practice for over 20 years, Dr. Stevens is a fixture in the philanthropic community in Los Angeles too and recently received the Just Like My Child Foundation's 2014 Humanitarian Award. The Foundation's founder Vivian Glyck has empowered more than 200,000 individuals in 76 communities in Uganda, East Africa, and 1,500 individuals in two communities in Senegal, West Africa. "Dr. Stevens has been a tireless and consistent supporter of JLMC since its inception in 2006. His commitment has helped us save the lives of more than 5,000 mothers and rebuild a small clinic in rural Uganda into a nationally recognized teaching hospital," Vivian said.
For the curious man, Marina ManLand will have its own entrance and exit, and its own reception. It will tackle laser hair removal in the Bear's Lair, NeoGraft in the Lion's Den. Another room will provide injectables like Botox.
"The only thing it doesn't have is beer, for now," Dr. Stevens quipped.
The original article was posted by April Neale on October, 31 2014 at MonstersandCritics.com.