Young women undergoing breast reduction for sports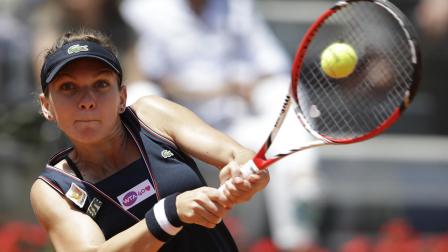 Romania's Simona Halep returns the ball to US Serena Williams during their semi final match at the Italian Open tennis tournament in Rome, Saturday, May 18, 2013. Williams won 6-3, 6-0. (AP Photo/Andrew Medichini) (AP Photo)
From ABC San Francisco
There's a surprising surgery trend many young athletes are undergoing to improve their performance on the field.
Experts say breast reduction surgery is becoming a popular way for girls to get a competitive edge.
International tennis player Simona Halep, 21, made headlines after disclosing she had a breast reduction three years ago, in part to help improve her game.
Now it's not just professional athletes going under the knife. Carly Mortensen, 19, had the surgery to improve her softball game.
"It just felt uncomfortable for me because I had to wear two sports bras every time," she said. "It was emotionally pretty tough."
According to Cosmetic Surgery National Data Bank statistics, more than 100,000 women had similar surgeries last year.