Beverly Hills: Building on Beauty Since the Beginning Ch 7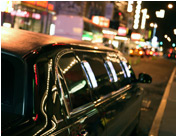 Part 7 of a look at the beauty standards set by plastic surgery in Beverly Hills. By Kitty Monroe.
For women who want more shapely bodies and look to music divas like Jessica Simpson as a standard of beauty, they may find themselves looking more like Dolly Parton if they don't have the hips and shoulders to balance the size of D-cup breast augmentations.
So how can you enhance your beauty with plastic surgery and cosmetic enhancements without making these ill advised mistakes? First and foremost, find yourself a plastic surgeon sensitive to Beverly Hills trends but down-to-earth in their approach. Find one who, above all, strives for a natural look for their patients. Choose a physician who is certified by the American Board of Plastic Surgery. Make sure the surgeon you choose listens to you and understands your goals, but be wary of any surgeon that just says 'yes' to everything you want to do.
"A good plastic surgeon will help a patient address their flaws and enhance their beauty in a way that is right for the patient," says Dr. Grant Stevens. "Most women have realistic expectations about plastic surgery, and they want to look more like themselves only better. Genetics, overall health and nutrition are all factors in the success of any enhancement."
Get in shape and be as healthy as possible before you have your procedure. There's a reason the people in Beverly Hills look radiant, plastic surgery or not, it's because they are healthy. Eat a balanced diet, get regular exercise and drink lots of water to get your body in great condition. Your surgery will probably be smoother, and you will heal better.
Make sure your plastic surgeon explains the healing process and what you can do to make sure you heal with the least amount of scarring and the best possible results. Eat well and drink plenty of water as you recover from your Beverly Hills breast surgery. Stay out of the sun and follow your doctor's orders as precisely as you possibly can. Putting yourself on a little bit of restriction during your recovery will payoff in spades once your body heals.
When you make your grand entrance to show off the new you, if no one can tell what makes you look so good, that's the best compliment of all.